Forever young.
That's what my sweet friend Gail left as a comment after I posted on
Facebook
that my sister Renee would have been 38 years old today.
She was born on April 27
th
, 1971, two years my junior, the blond to my auburn. We lost her when she was just two months shy of turning 24.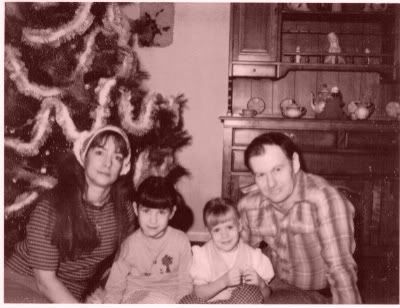 After fighting as most sisters do through our teen years, she happily agreed to walk me down the aisle to marry the man who would love me forever. As we strolled towards his smiling face, we both cried like crazy. She leaned down and whispered in my ear that I was the most beautiful bride ever, which made me cry even harder.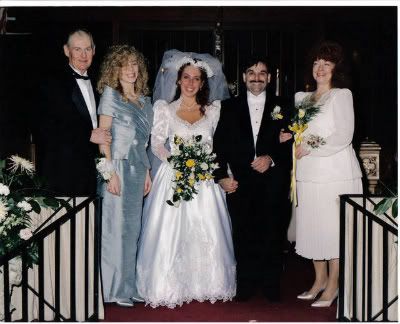 A few years later, the three of us traveled together on a dream vacation to Mexico. She got tan, I got sunburn, and Mark stepped in to play her bodyguard when quite a few men in Cancun wanted to whisk her away and marry her.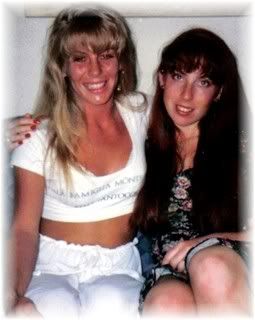 A year later she was gone. Our family would never be the same, but in some ways, the loss of someone we loved so much made us appreciate each other even more.
Gail, who loved Renee as her own, also wrote to me today that the warm weather makes her think of Renee. My sister absolutely loved the beach, and it was the place that made her happiest. I've read that some believe that Heaven is your own idea of utopia. If that is true, then I'd like to paint a picture of Renee's Heaven...
The scent of suntan lotion permeates the air, nature's
boom box
plays the sound of waves crashing on the shoreline, coral painted toes are
buried
in the sand, and there's not a care in the world.
If I could imagine her anywhere, that would be it.
And somehow, that thought makes me smile a little on a day when I miss her so, so much.